What comes to mind when you think of living in Philadelphia? The American Revolution, Philly cheese steaks, or the epic scene from Rocky?
Philadelphia, Pennsylvania is known as the City of Brotherly Love, but it wears many hats. It's a modern city, steeped in history, that is home to tight-knit communities and embraces newcomers all the same.
If you're considering moving to Philadelphia, you'll want to take a look at our expert list of the pros and cons of living in Philadelphia, based on firsthand experience.
We've gathered information related to cost of living, quality of life and much more below.
Visiting Philadelphia before finalizing your decision? If helpful, here's a roundup of great hotel options.
---
Living in Philadelphia
Let's cover the pros of living in Philadelphia first!
Note: This post is part of the Local Living Series, wherein locals share honest insights of living in a specific city through comprehensive pros and cons lists. If you'd like to reach out to the author directly with questions, please do so in the comments below and our team will ensure it gets to the right person.
---
Pros of Living in Philadelphia
---
#1. Big town amenities, small town charm
Perhaps one of the more interesting things about living in Philadelphia is that it's a large city that is able to retail a small town feel in many ways.
Like many Northeastern cities, Philadelphia brings the best of both words to its residents. Philadelphia offers the amenities of a big city, like great restaurants, shopping, arts and culture and great public transportation.
While still feeling manageable in size (I'm looking at you, New York City). Philadelphia's tight-knit communities welcome newcomers with warmth.
---
#2. Prime location
If you're an avid traveler, you'll find living in Philadelphia easy. It neighbors several notable large cities, like New York and Washington, DC.
You don't really feel stuck while living in Philadelphia because you can easily catch a flight or take a road trip somewhere new — be it nature of a bigger city.
As you can imagine, there's no shortage of great weekend getaways when you're desperate for a change of scenery. For example, the flight from Philadelphia to NYC is only 1 hour!
---
#3. Low cost of living
The cost of living in Philadelphia is slightly higher than the national average but substantially lower than the surrounding major cities, such as New York and Boston.
Living is Philadelphia is still much more affordable than most cities of its size, and since most folks living in cities know to expect higher costs, I think moving to Philadelphia is a pleasant surprise for most.
---
#4. History is everywhere
As one of the oldest cities in the nation, Philadelphia is rich with history and culture. The best park? The history isn't reserved just for the museums.
You'll see it everywhere while living in Philadelphia. Your daily errand runs will take you past architectural treasures and important historical sites.
This rich city history also makes for a wonderful array of unique and beautiful housing options. From unique apartment rentals in historical buildings to homes that are specific to the era in which a given neighborhood was established.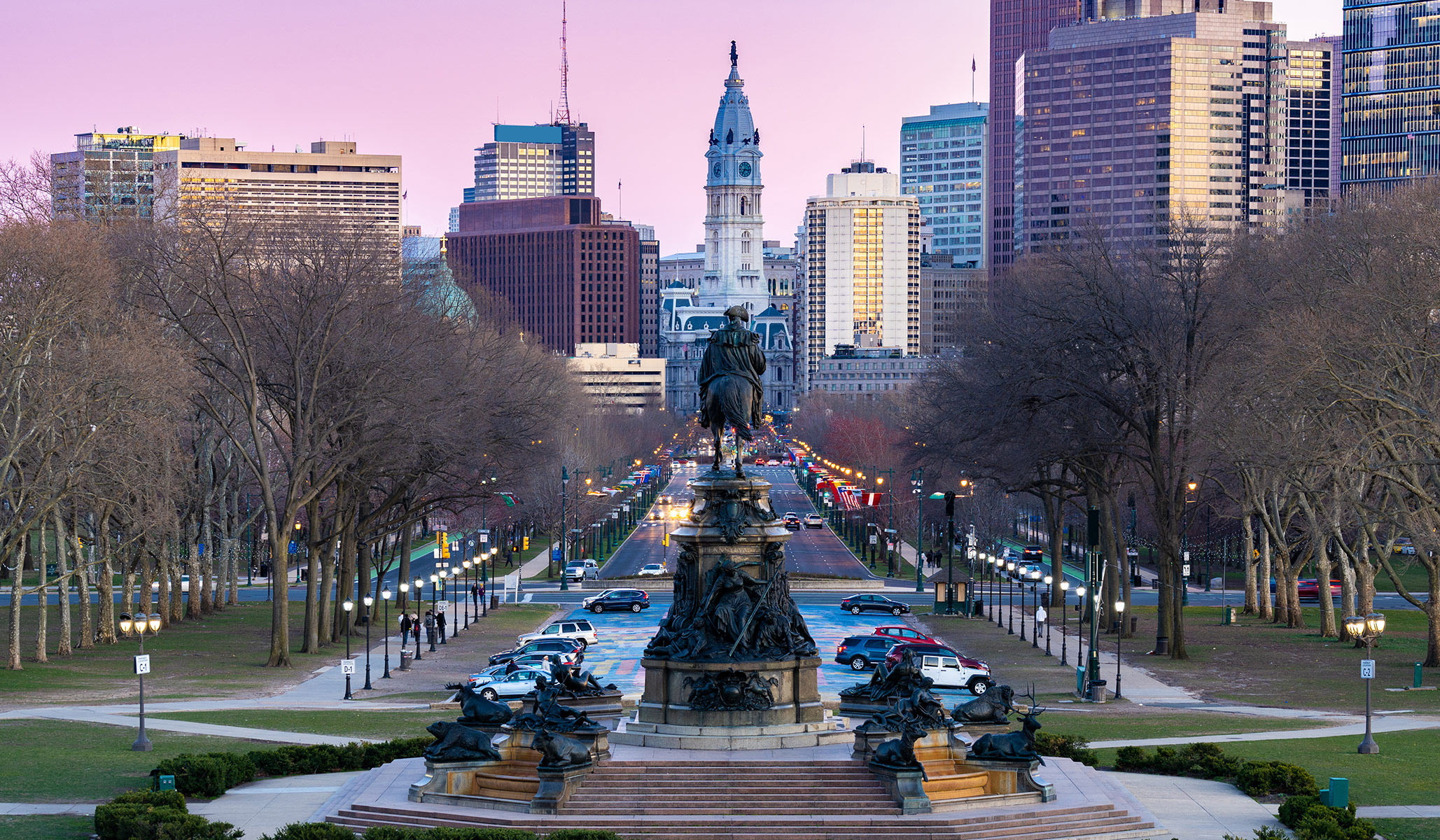 ---
#5. Excellent public transportation
Having a great public transportation system is one of the biggest perks of living in Philadelphia because you can get by without a car.
Philadelphia's robust public transportation system offers more than 70 bus routes, a subway and rail system. About 25% of residents use public transportation and with average commute time of 45-minutes, it's not hard to see why.
Thanks to the extensive public transportation network, residents of Philadelphia are far less beholden to relocating within a small radius of their job when moving to Philadelphia.
---
#6. Art and museums galore
Philadelphia's rich history has made it home to many notable educational institutions, museums and galleries. From the Museum of the American Constitution and the Franklin Library to the National Museum of American Jewish History — the options span the gamut.
More eclectic venues include the Mutter Medical Museum, which is dedicated to medical specimens and history, and the Mummers Museum, which celebrates the Mummers parade tradition. Philadelphia also boasts several large art museums and an ever-growing collection of art galleries, cooperatives and studios.
Needless to say, you'll find it hard to be bored after moving to Philadelphia.
---
#7. Philadelphia is a walk-able & bike-able city
Small, walkable neighborhoods with abundant sidewalks and excellent public transport make Philadelphia a terrific city for walkers.
While relatively narrow streets can make bike riding a bit trickier, the city is still ranked 6th best in the nation for bikers!
Bike-dedicated lanes have been popping up all over Philadelphia, and the plethora of greenways and trails are great for bikes, skaters and pedestrians alike.
What's more, the relatively moderate climate and access to public transportation makes it an easy place for non-car commuters. Many residents enjoy the city without owning a car while living in Philadelphia.
---
#8. Great public parks
For a city of its size, Philadelphia has a remarkable amount of green space.
Fairmount Park alone spans 4,200 acres and is considered one of the largest urban park in the U.S. It features peaceful trails, rolling hills, waterfront esplanade and forested areas all for public enjoyment.
But it gets even better. The city of Philadelphia's Trail Master Plan aims to add even more greenways and trails to the city. The plan is to link up various neighborhoods and create a more walkable & environmentally-friendly city.
Hard not to love that!
---
#9. Diverse neighborhoods
Philadelphia has 25 main neighborhoods, each of which has its own distinct vibe and unique culture. Whether you are searching for luxury, or hoping to set down roots in an ethnically diverse, working-class area, you will find it while living in Philadelphia
The ethnic diversity of many neighborhoods makes for an incredibly adventurous culinary scene. You'll find any type of cuisine your heart desires!
Also worth mention: The walkability of these neighborhoods means that you are more likely to get to know your neighbors.
---
#10. Quality education
A lot of folks move to Philadelphia for the well-known universities, whether for themselves of their kids. In fact, Philadelphia is home to the one of the largest collegiate populations in America.
Some of the city's top universities include Temple and Drexel Universities and the University of Pennsylvania. Interestingly, a higher than average number of the city's students choose live in Philadelphia after graduation, driving the average age of Philadelphia residents down.
This shifts the dynamic of the city and gives daily life in Philadelphia a more energetic vibe.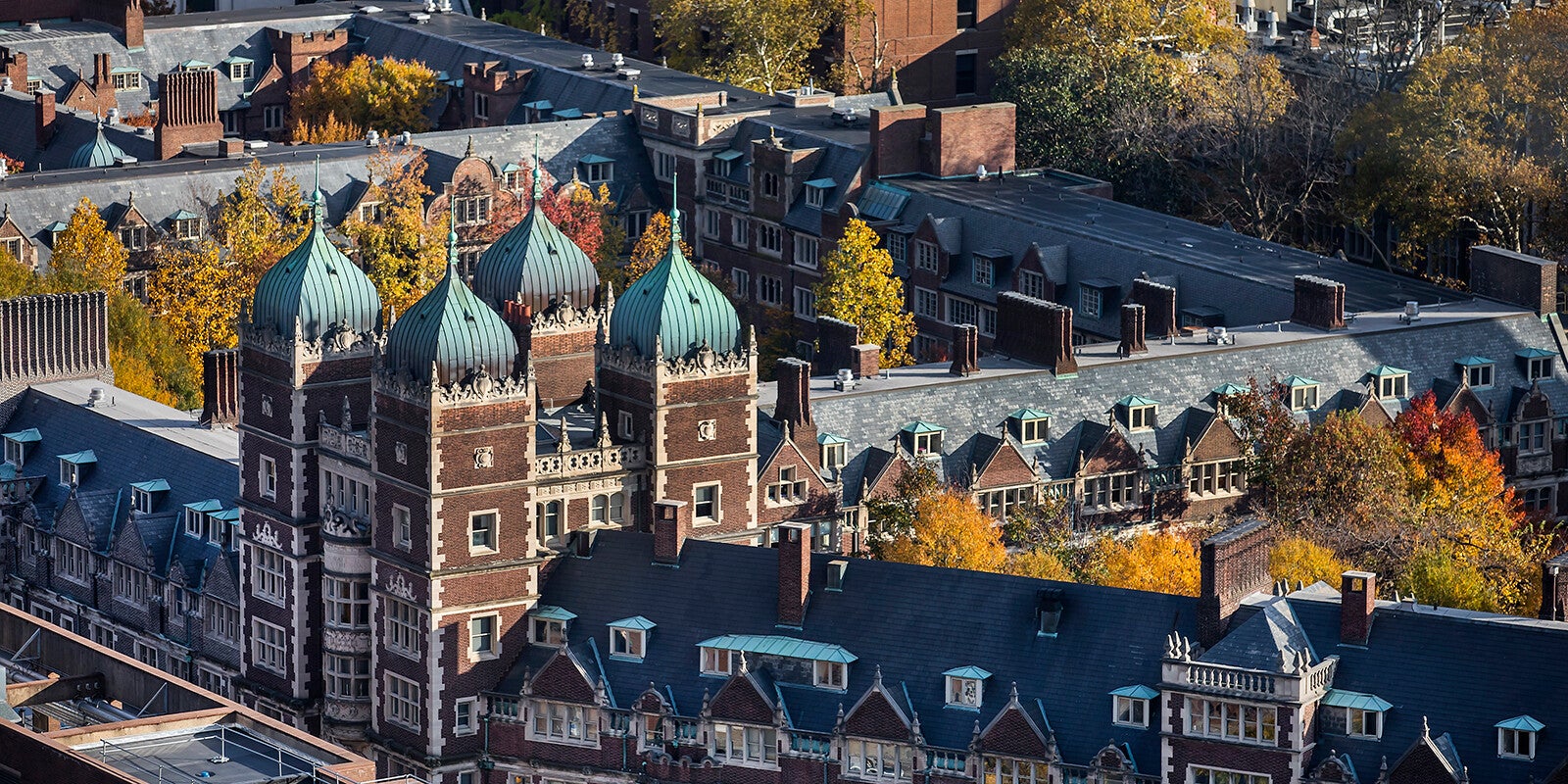 ---
#11. Kid-friendly city
Owing to many of the advantage listed above, Philadelphia is a great place to raise a family. As mentioned, the city offers a wide range of cultural and educational opportunities. There's also an abundance of green space, and walkable, friendly neighborhoods where kids have an opportunity to get to know each other.
The relatively lower cost of living also makes this a more affordable choice for young families who are looking to live in a larger city.
An added bonus: children who grow up in Philadelphia qualify for in-state tuition at the state's many excellent public universities.
---
Cons of Moving to Philadelphia
While moving to Philadelphia has many perks, there's a few things you may not enjoy about living in Philadelphia. With that said, let's cover the honest cons of living in Philadelphia.
---
#1. Crowding is a thing
Philadelphia is a large metropolitan area with a growing population. This overpopulation problem has created crowding that affects the overall quality of life in Philadelphia.
More specifically, increases in traffic congestion and air pollution and a decrease in available rental properties.
In fact, the rising population and subsequent increase in air pollution have even changed the local temperature, with average summer temps in Philly becoming higher than surrounding areas due to heat retention from pollution.
---
#2. Traffic is horrible
Philadelphia is an increasingly congested city. If you need to drive to work after moving to Philadelphia, you may be in for quite a commute.
Philadelphia is rated the 9th most congested city in America, which commuters spending an average 112 hours per year in traffic. Ouch.
As more people move to Philadelphia and the population continues to grow, you can expect to see even more traffic. As an older city, it simply wasn't built with cars in mind and the recent growth has exacerbated traffic.
---
#3. Wage taxes
The city of Philadelphia levies a wage tax on employees who work in the city. This additional tax of just under 4% comes out of people's paychecks in addition to all the other federal and taxes.
As you know, taxes add up quickly and people living in Philadelphia have more pay deducted than their counterparts in other Pennsylvania cities.
---
#4. Crime problems
Like many cities, the City of Brotherly Love is dealing with a crime problem, you can glean some stats from this helpful resource.
Of course, the rate and types of crimes in the city can vary substantially between different areas, so a look at the interactive crime map can help you to see which neighborhoods are the safest.
---
#5. Strange liquor licensing laws
If you're someone who loves to eat out, and maybe enjoy a glass of wine or cocktail with you meals, you might be in for an unpleasant surprise.
Philadelphia's peculiar liquor licensing laws make it fairly difficult to obtain a liquor license, meaning that many restaurants have a BYOB policy. Stopping by a restaurant on the way home and being unable to order a cocktail is a uniquely Philadelphia experience.
---
#6. Parking nightmares
It probably goes without saying that a crowded city is prone to having parking challenges. Owing to its age, Philadelphia was a city that was largely built before the advent of autos.
Since that time, it has been playing catchup in designing new spaces for parking. Finding parking in the city is incredibly difficult and where it does exist, it's often prohibitively expensive.
Many residents of neighborhoods with street parking choose to pay for monthly parking in a lot or deck, rather than trying to find a spot near their home each night.
---
#7. Mixed-bag public schools
As in many large cities, the public schools are a very mixed bag of good, bad, and in-between. The differences between individual schools within a given district can be huge and, while there is some school choice, it is very limited in scope.
Additionally, school choice programs mostly require parents to provide transportation, which can make them prohibitive for a city where many people don't regularly drive.
---
#8. Cold winters
While Philadelphians enjoy a mostly moderate summer, winters can be quite cold. The average temperatures typically hover somewhere just below freezing, but can also drop down below zero for short periods.
January is usually the coldest month in Philadelphia and residents plan for snow every year.
---
#9. The job market
Philadelphia leads Pennsylvanian cities for job opportunities, but the job market is one of the least healthy when compared to similarly sized cities.
The number of universities and hospitals in town mean a growing job market for education and healthcare professionals, but if you work in a different profession you will find employment more challenging while living in Philadelphia.
As such, I don't suggest moving to Philadelphia unless you have a job lined up.
---
Pros & Cons of Moving to Philadelphia (Post Summary)
Philadelphia is a unique and fascinating U.S. city with a distinct feel that is all its own. There are numerous advantages and disadvantages of living in Philadelphia. Here's a quick recap.
Big town amenities with a small town feel,
Great location for day trips and easy access to other cities
Low cost of living for the east coast
Rich history
Excellent public transportation and commuter options
Abundance of museums and cultural events
Walkability and green space
Diverse neighborhoods
Fantastic options for higher education
Great for families
Congestion
Overpopulation
Horrific traffic and air pollution
Higher city taxes for employees
Rising crime rates
Liquor licensing system that prevents many restaurants from serving alcohol
Difficult and expensive parking
Variable quality in public schooling
Cold, wet winters.
Weak job market
Considering both the advantages and disadvantages of moving to Philadelphia, only you can decide what location best matches your own lifestyle and your individual or family needs.
Whether visiting or living, it's worth checking out Philadelphia – a truly unique U.S. city.